Our Events Quick List
Port Royal Sound Maritime Center
Volunteer Workdays Announced as Needed
Historic Homes Grounds Maintenance
First Thursday of each month 9 – 11
Excluding July and August
Waddell Mariculture Center
Workdays announced as needed
Mc Riley and Pritchardville Elementary Schools
Boys and Girls Club
Wednesday Afternoon 3:30 to 5:00
Bluffton Farmers' Market
Thursday Afternoon 12:15 – 4:15
Garvin House Butterfly Garden
Workdays vary
Area Coordinator:   Valerie Emerson  Email: valerie.t.emerson@gmail.com
---
Port Royal Sound Maritime Center
Volunteer Workdays Announced as Needed
Contact: Bette Warfield
Telephone: 843-987-0170
Email: betwarfield@gmail.com
Beginning in November 2014, the Lowcountry Master Gardeners Association undertook to assist with the planting of the grounds at th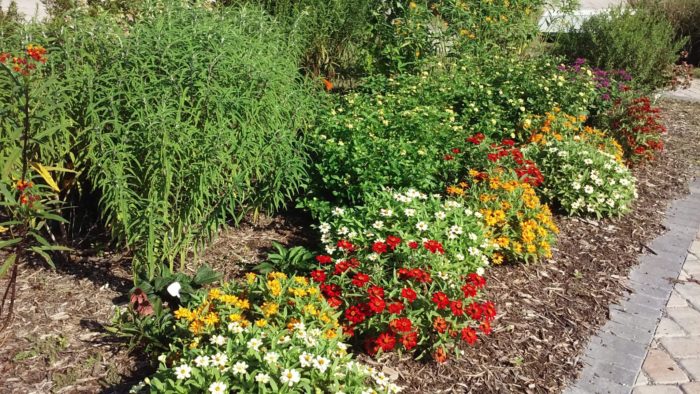 e Port Royal Sound Maritime Center, located in the former Lemon Island Marina.  At the request of the Center, Master Gardeners established a butterfly garden in 2017 for the education and enjoyment of its visitors.   Master Gardeners also participate in the Center's periodic educational events held for the public. The Port Royal Sound Foundation is a 501(c)(3) non-profit organization whose mission is to "connect people with the waters and the lands of the Port Royal Sound" through exhibits and educational programs at the Maritime Center..
---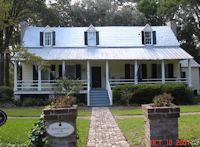 Historic Homes
First Thursday of each month 9 – 11, excluding July and August
Contact : Alice Fraser
Email: mayshadow@yahoo.com
Historic homes owned by the Bluffton Historical Preservation Society.
Members from the LMGA apply their knowledge of southern, coastal gardening by digging in to beautify Bluffton's Heyward House Historic Center. Once a month, these volunteers bring their own tools to prune, plant, rake and hoe the nearly one acre property, a home that dates back to the 1840s.
As the official welcome center for the town of Bluffton, the work of these LMGA volunteers ensures that visitors to the Heyward House are presented with well-kept landscape, befitting one of only eight antebellum homes still remaining in Bluffton's National Register Historic District.
Click here for more details.
---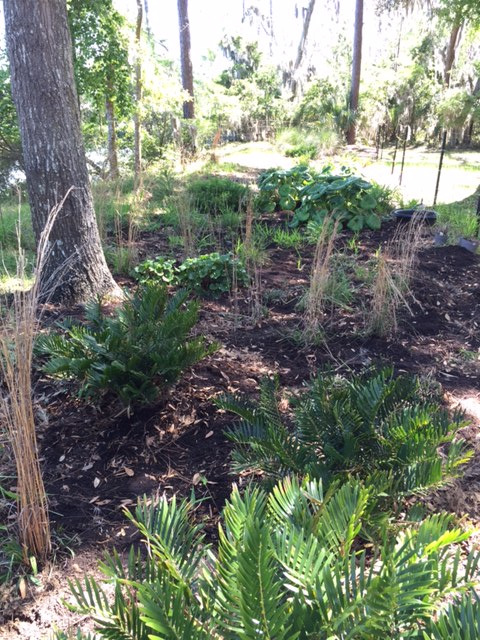 Waddell Mariculture Center
Workdays announced as needed
211 Sawmill Road
Bluffton
Contact: Scott Brown
Email: scottb1807@yahoo.com
The 250′ long buffer garden along the Colleton River has been planted with hundreds of perennials, ornamental grasses and shrubs in a cooperative effort of the Lowcountry Master Gardeners Association and the Lowcountry Master Naturalists. An automatic irrigation system funded by the LMGA assures that these plants will continue to thrive in this hot, windy and dry area. Maintenance continues to be a responsibility of the LMGA and the LMNA.
Click here for more details.
---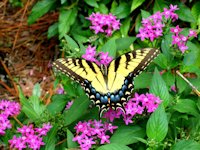 Savannah National Wildlife Refuge Visitors Center
Every 1st and 3rd Wednesdays 8:30 March – December
Contact: Jim Lyons  lyonsjames61@yahoo.com
In   2010, The Fish and Wildlife Refuge opened a Visitors Center on Route 17 in Jasper County for the visitors of the Savannah National Wildlife Refuge.
Due to our work and dedication to the Pinckney Island butterfly garden, Lowcountry Master Gardeners were asked to design and maintain a butterfly garden adjacent to their visitors center. In the Spring of 2011, the garden began to take shape, and the garden is now flourishing.  Master Gardeners continue to be active in the care of this garden.
The mission of the garden is to aid in the education of school children and visitors to the refuge about butterflies, their habitat, migration and life cycle. The garden, which contains mostly native plants, with some non-native nectar perennials and annuals, is a source of hands on education for school, camp and visiting children, as well as adults.
---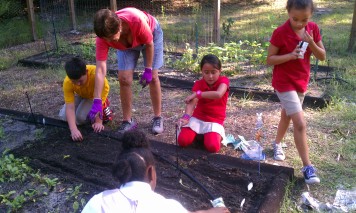 BOYS AND GIRLS CLUB OF BLUFFTON
Wednesday Afternoons  3:30 to 5:00
100 H.E McCracken Circle
Bluffton, South Carolina 29910
Contact:  Jim Lorenz
Email: jblorenz52@gmail.com
The Bluffton Boys and Girls Club has a garden with five raised beds and two hydroponic towers for growing fruits and vegetables.  We have approximately 30 enthusiastic students between the ages of six and ten. The garden provides a fun and educational after school and summer activity for the students.
Click here for more details.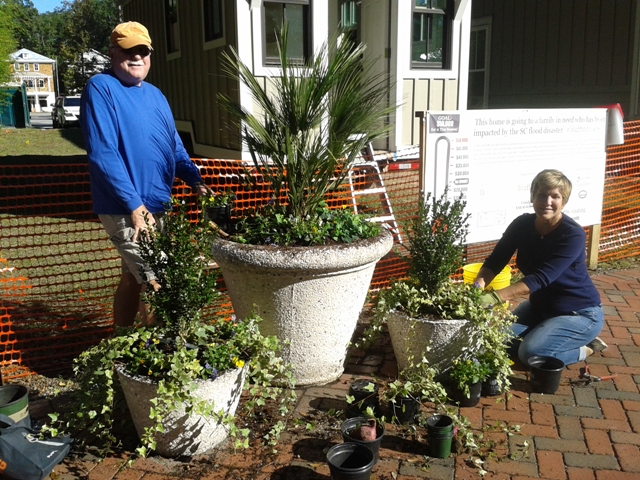 Old Town Bluffton Planter Project
Once in spring and fall
Contact: Anette Girard
Email: garden411@outlook.com
This is a  project which began in the fall of 2015 as part of Old Town Bluffton's beautification program. Master Gardeners replanted 24 large concrete pots along May River Rd. and are committed to continue to replant each spring and fall. Volunteers will receive emails when the replanting is scheduled.
Bluffton Farmers' Market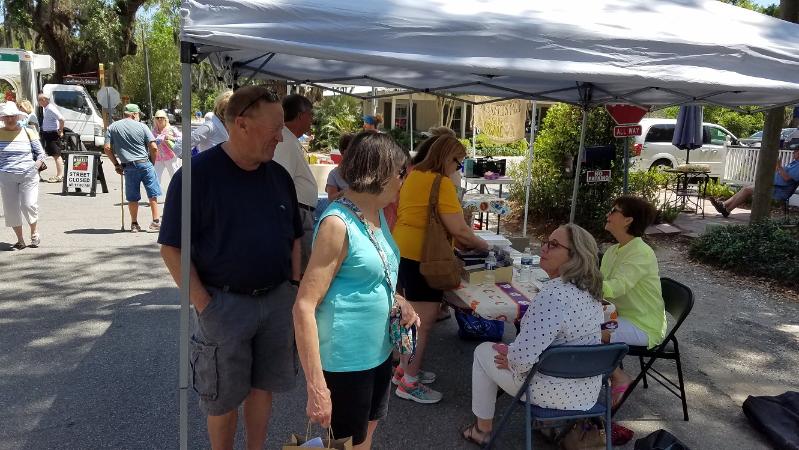 Thursday Afternoons 12:15 -4:15  Two 2 hour shifts
Contact:  Bill Camp
Email: wgcamp@vt.edu
The LMGA staffs a booth at the Farmers' Market to answer gardening questions from locals and visitors and to provide information about our programs, including soil tests, the Plant Clinic, Rent a Master Gardener visits and more.  We receive approximately 50+ from around our area and the country.  Our booth is open from 12:15 to 4:15 from early April through June, and resumes in September.  Master Gardener volunteers commit to a 2 hour shift , e.g. 12:15 to 2:15, or 2:15 to 4:15.  We work to pair new Master Gardeners with more seasoned ones to make for a meaningful learning experience.
M.C. Riley and Pritchardville Elementary Schools – Children's Gardening Clubs
Contact: Jim Lorenz
Email: jblorenz52@gmail.com
Teaching activities with elementary students occur weekly at school gardens planted and maintained by the children under the guidance of Master Gardeners