Our Events Quick List
Lunch and Learn
Every Saturday
Spring thru Summer
Port Royal Farmers' Market
Master Gardener Information and Plant Clinic
Saturdays – 9:00 AM to noon
Summer Only
Heritage Park Gazebo
Port Royal Farmers' Market
Port Royal, South Carolina
Garden A Day
June 6 – 10,  2016
9:00 AM – Noon
Private Gardens
Schedule TBD
Crystal Lake Nature Park
Rue du Bois and Lady's Island Drive
Lady's Island
Joe Allard
Info at Lowcountrymga.gmail.com

The Award Winning Series – Lunch and Learn
Every Saturday – Spring thru Summer
The Gazebo at the Farmers' Market, Heritage Park, Port Royal
Classes begin at 12:00 noon.
Classes are free. Just bring a folding chair.
2016 Schedule forthcoming.
Directions to the Port Royal Farmers' Market
Our goal is to provide a summer long series of informative, free classes on subjects relating to horticulture and designed to address gardening in this unique climate. Our community has a large population of "transplants" from other areas of the country who find that the heat and humidity here in the Lowcountry present a real challenge to successful gardening.
'Lunch and Learn' hopes to educate these people, as well as locals, in best gardening practices for this area and to further their interest in responsible horticulture. Successful gardens keep gardeners growing.
---
Master Gardener Information and Plant Clinic
Saturdays from 9:00 AM until noon
Heritage Park Gazebo – Port Royal Farmers' Market
Port Royal, South Carolina
Concurrent with the Lunch and Learn schedules, a Master Gardener Information and Plant Clinic will be held before the Lunch and Learn classes begin. Master Gardeners volunteer to answer questions, identify plants, insect and diseases, and assist the public with gardening issues.
---
Broad River Elementary School
Work Days as Announced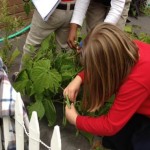 The Kindergarten class  plants and tends a  large vegetable and flower   garden.  This year, drip irrigation was installed, and the class hopes to sell its produce at the local Farmers' Market.   This is the fourth year for this garden; a tribute to their teacher, Debra Graf.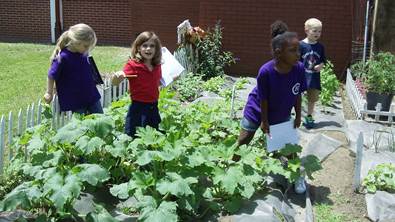 Master Gardeners continue to provide supervisory assistance, and hold workshops about seed starting, worm farming, etc.  They have expanded the garden to have a fruit orchard; starting this year with an orange tree.

Garden A Day
In conjunction with the Beaufort Garden Club,
Master Gardeners provide docents  for private gardens every day for the first full week in June.   Free to the public
2016 Schedule to be Announced
It has become a tradition for Master Gardeners to lend a hand to the Beaufort Garden Club for this annual event. For five days and five gardens, Master Gardeners will be there in the LMGA green aprons. When visitors want a plant identified, the watchwords are "Look for someone in a green apron.".
---


Crystal Lake Nature Park
Rue du Bois and Lady's Island Drive
Lady's Island
This 23 acre area with a 7-1/2 acre lake is being developed as a passive nature park. Master Gardeners, working in conjunction with Master Naturalists, have spent many volunteer hours clearing the area of invasive species, cutting trails and being pro-active to get the funding and permits necessary to make it accessible to the public.